From 40 to 400+ people, Regan George Catering Services can provide hot and cold buffets for every private or public event.
Though the personalised menu service that we offer to each and every one of our customers, you can select the perfect buffet to suit your needs, guests, dietary requirements and budget.
Your menu can range from traditional buffet favourites such as sandwiches and snacks through to canapes, fish dishes and more.
We offer all combinations of buffet, from simple cold buffets through to hot or mixed buffets.
Hot food can be delivered fresh and hot or can be delivered cold for reheating by the customer.
Examples of the varied range of items available on our buffets can be seen on our sample buffet menu. Remember though that this can be completely customised for your own event so do talk to us about your requirements.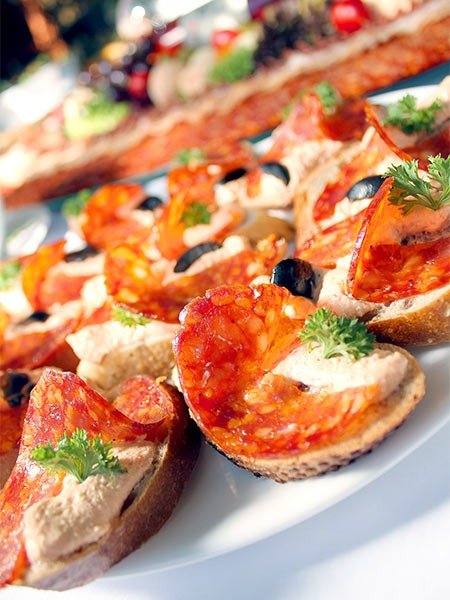 "Thank you for the fantastic food and services you have provided throughout our race season. The presentation and the quality was of the highest standards"

Jason Oxley, TVR Engineering Ltd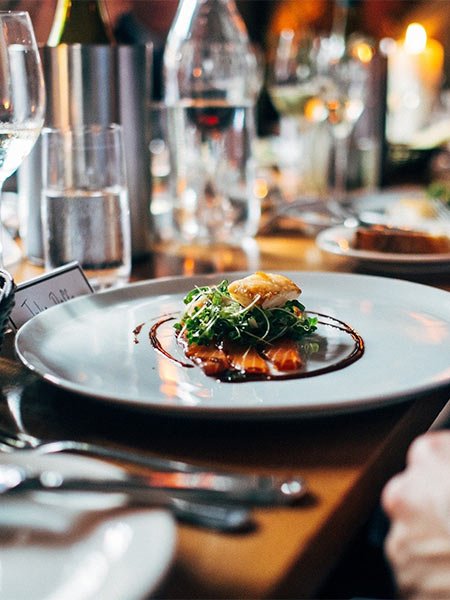 We also offer a buffet serving service where our staff will be on hand to prepare hot food ready at a time to suit you and your occasion and can also serve your guests if required.
So for your next hot or cold buffet in Derby, Nottingham or surrounding areas, contact us today for a friendly, no-obligation chat. Whatever the event, whatever the number of guests, we're sure you won't be disappointed!
Call us on 07806 780944, email [email protected] or complete our online enquiry form.

customer feedback
Our customers say…
Elliott C
The communication was very efficient timing of delivery food was spot-on and the food itself was fantastic and it was all great value for money. I will be using our RGCS caterers again.
Elliott C
Carly H
Great service and lovely food, very generously sized and tasted lovely! It is the second time we have used them and would definitely recommend! Thank you so much!
Carly H
Olivia D
Outstanding, the food was fantastic and so was the service! Everyone who attended raves about the food! I wouldn't hesitate to book these guys again! Utter stars!
Olivia D
Katie J
The ladies that catered for us were lovely, professional and prompt. Food was absolutely gorgeous - the whole group had only positive things to say about the night. Thank you for your time and effort on Friday night, I would definitely recommend RGCS for events.
Katie J
Diana Allman, Cheadle
Dear Ian, What can I say? You and your team were magnificent! We had a wonderful day on Saturday and everything went perfectly. The food was beautiful; the wines beautifully served and the organisation allowed the whole complicated event to flow seamlessly from courtyard to marquee. Every complication that arose you solved with no fuss. I suddenly thought "Oh who will light the candles?" only to glance around and see them already lit. You anticipated every need. Thank you so much for the great effort you all made to ensure that Liz and Ann had a perfect day and now we have three more children in the family... I'm sure we will be calling on your services again soon! With many thanks.
Diana Allman, Cheadle
Erica F
The guys here were incredible! The level of communication was great and they tailored everything to our needs. The food was delicious and there was SO MUCH! Absolutely great value for money and the guys here and so nice and really really easy to work with. Thank you guys it was incredible! 100% recommend again!
Erica F
Francesca G
The whole team at RGCS caterers were a pleasure to work with. They come back to us with an amazing menu for our tight budget and all our guests loved the food and were raving about the quality! So thank you very much!
Francesca G
From small buffets to multi-course meals and catering for big events such as weddings, christenings and public functions, Regan George Catering Services are the perfect choice for anyone looking for caterers in Derby, Nottingham and across the East Midlands.
To find out more about our services and to discuss your own personal catering needs with us, contact us today for a friendly, no-obligation chat.