With more than 30 years in the catering trade, Regan George Catering Services can help with all your catering needs.
We're a Derby-based, family-run business led by experienced chef Ian Gadsby and we pride ourselves on our personal service and high standards.
From weddings, party buffets and outdoor BBQs to public/corporate events and private dining, we're the team you can rely on for great service and amazing food!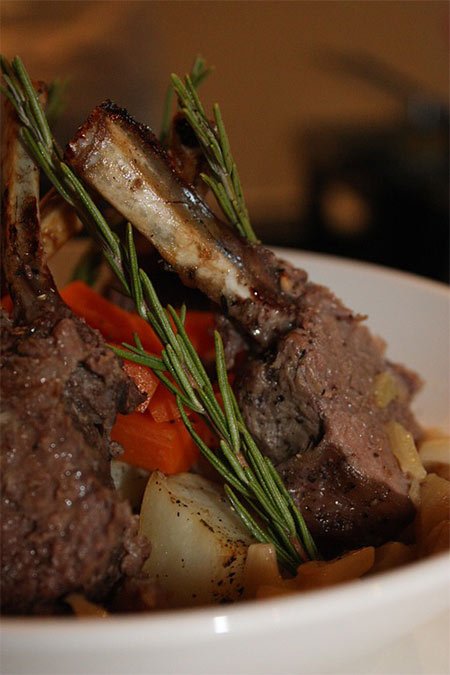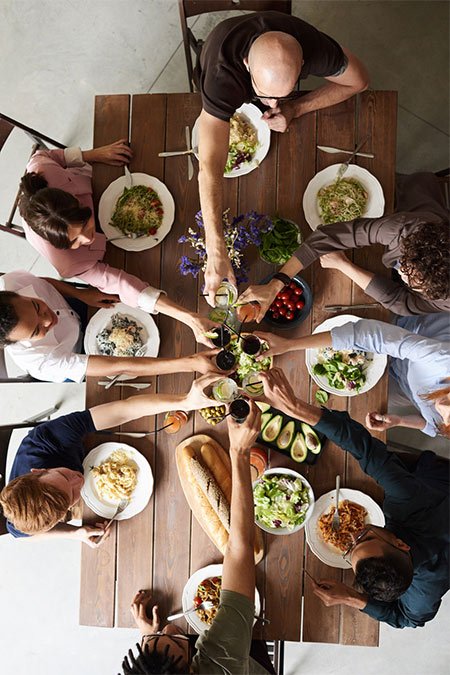 Our Ethos
We strongly believe that each customer and every occasion is different.
That's why, rather than simply offering set menus and services, we prefer to talk one-to-one with all our customers and offer a personalised menu service to make sure you get exactly what you want.
And that's why so many of our previous customers are delighted with our service and come back to us time and time again.

how can we help?
Our services include…

customer feedback
Our customers say…
Peter & Sue Simon, Bolsover
Dear Ian, We would like to say a very big thank you to yourself and your team for making our wedding reception such a fabulous success, we were absolutely thrilled with everything. The buffet you served was superb, as was the service you and your staff provided. Without a doubt you managed to provide for us exactly the right combination to make a wedding reception perfect. It was just what we hoped it would be. Many many thanks,
Peter & Sue Simon, Bolsover
Tim and Kate Broughton, Diseworth
Dear Ian, A letter of thanks to you and your team for the fantastic food and service you delivered on our Wedding Day (24th June) at Elvaston Castle. We felt the day ran extremely smoothly thanks to your skills and organisation as MC, and the food was superb. We have had so much excellent feedback from our guests about the meal, especially that the beef was 'the best ever tasted and cooked to perfection'. We will definitely feel confident in recommending you to anyone else for caterers around the area! With kind regards and many thanks again,
Tim and Kate Broughton, Diseworth
Elliott C
The communication was very efficient timing of delivery food was spot-on and the food itself was fantastic and it was all great value for money. I will be using our RGCS caterers again.
Elliott C
Carly H
Great service and lovely food, very generously sized and tasted lovely! It is the second time we have used them and would definitely recommend! Thank you so much!
Carly H
Mr Gordon Smith
Dear Ian, On behalf of Janet, Mr & Mrs Gordon and myself, I would like to express thanks and extreme gratitude for all the hard work and effort put in on July 14th. For Janet and I, the day was the fruit of 12 months labour and naturally will be memorable. Amongst the many cards we have since received expressing thanks, what stands out is the subject of food and high quality of service provided which continues to come up in peoples comments. Which to us confirms we made the right decision in choosing Regan George Catering Services. I personally feel what sets you apart from others in an industry that perhaps is generally judged on the quality or quantity of food on a plate is your professionalism, which for me is as important as the food on my plate. Parting with money for me is never an easy experience but in this case I firmly believe we received true value for money. Thank you, for helping Janet and I celebrate one of the happiest days of our lives. Regards,
Mr Gordon Smith
Mayors Office, Derby
May I, on behalf of the Mayor, thank you for the wonderful lunch you and Gillian supplied at the Royal Visit last Friday. Comments received from many of the guests were that both the food and the service was of the highest standard. Please would you pass on our thanks to everyone involved in making the day so special. Yours sincerely,
Mayors Office, Derby
Pete Horton, Directors at JP Alloys
These guys filled in at the last minute, as I was let down by another catering company and saved the day. Good reliable company. Will use these guys for future events.
Pete Horton, Directors at JP Alloys
Caron Lanham
Dear Ian, I just wanted to thank you and your team for your contribution to last Saturday's celebration. I very much appreciated your visit before the event and the sound advice that you gave around the menu. On the night itself the food was amazing, nearly every single guest there of which there were some 80 commented on the quality of the food and the beef seemed to get a mention from everyone. The service and the layout of the food was very special and contributed in no small way to the overall success of the occasion. Also thank you for returning in the morning and laying on a great breakfast, the last thing you must have wanted to do after such a late night, but the boys especially appreciated the bacon butties and the grown ups the strong coffee. Lastly thank you and your staff for achieving all this with a smile on faces, no mean feat when dealing with drunken 21 year old university students, but much appreciated by me. If you would like to use my name, phone number as a point of reference with any future clients then it would be my pleasure to grant you all glowing commendations. Kind regards,
Caron Lanham
Sean Potter, Castle Donington
Dear Ian, I would like to thank you very much indeed, not only for your superb standard of the catering provided by your Company, but for the manner which the food was laid out and presented. It really did justice to the setting at Aston, and all of our guests have commented upon the wonderful fare. Your professional and quietly efficient manner as 'M.C.' was so greatly appreciated by Judith & Darren, and both their families. Clearly you have a 'tried and tested' working relationship with Anne Hudson and Jennie, which ensures that everything runs smoothly on these occasions. All of this has contributed in no small measure to what was a very happy day for us all. May your business go from strength to strength, as it clearly deserves to do. Yours sincerely,
Sean Potter, Castle Donington
Olivia D
Outstanding, the food was fantastic and so was the service! Everyone who attended raves about the food! I wouldn't hesitate to book these guys again! Utter stars!
Olivia D
Katie J
The ladies that catered for us were lovely, professional and prompt. Food was absolutely gorgeous - the whole group had only positive things to say about the night. Thank you for your time and effort on Friday night, I would definitely recommend RGCS for events.
Katie J
Joseph and Valerie Handley
I was meaning to send you this thank you note for a while now, but time flies and other little jobs creep up on you, however, here we are. I would like to congratulate you and your staff on the thoroughly professional manner in which you approached the new Mr & Mrs Dunn's wedding the Saturday before Christmas. All guests highly commended the way you had organised the reception, tables, layout, quality of food and excellent service at my daughter Emma's wedding at Ashby Town Hall. There are times when you really appreciate the hard work others are doing behind the scenes and we can not thank you enough for the superb and smooth running of this special day for us and thank you on behalf of all our guests. Best regards,
Joseph and Valerie Handley
From small buffets to multi-course meals and catering for big events such as weddings, christenings and public functions, Regan George Catering Services are the perfect choice for anyone looking for caterers in Derby, Nottingham or elsewhere in the East Midlands.
To find out more about our services and to discuss your own personal catering needs with us, contact us today for a friendly, no-obligation chat.