We pride ourselves on our personal and professional catering services and always ensure that every one of our customers is treated individually and given exactly the service, menu and enjoyment they expect from their catering.
Whether you're looking for a private dinner for two from a personal chef or full-scale public event caterers, our team can deliver exactly what you need at a price to suit any budget.
Regan George Catering Services is owned and managed by experienced chef Ian Gadsby.
With more than 30 years of experience in the catering industry, there's very little that Ian doesn't know about delivering superb catering for any occasion and any event, large or small.
The experience of Ian and the team means that every aspect of your catering event is planned and prepared to ensure everything goes perfectly so all that you need to worry about is enjoying the great service and amazing food!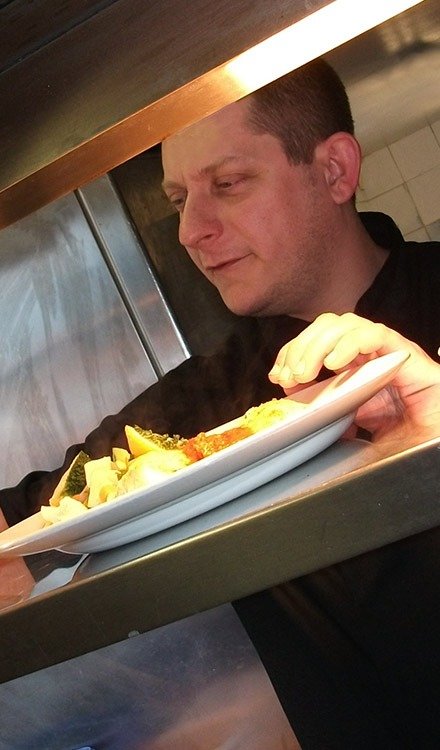 "What can I say? You and your team were magnificent! The food was beautiful; the wines beautifully served and the organisation allowed the whole event to flow seamlessly"

Diana Allman, Cheadle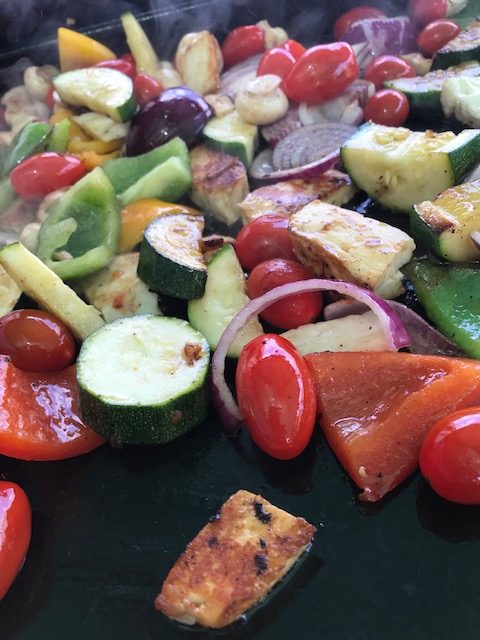 We believe that every customer is different, which is why we don't believe in having set menus for our services.
From wedding catering to buffets and barbecues, each and every job we do is customised to the individual customer, This enables you to choose exactly what you want to suit your needs, dietary requirements and budget.
Our menus page contains some samples of the types of menus we can create for you and your event but always remember that you can change anything and everything on there and we'll work closely with you to ensure you get exactly the selection of food and drink that you want.
We'd love the opportunity to talk to you about your next catering requirements, whatever the type or size of event.
Contact us today for a friendly, no-obligation chat and we'll be happy to offer our advice to see if we can be of help. Call us on 07806 780944 or email us via [email protected]

customer feedback
What our customers say about us…
Francesca G
The whole team at RGCS caterers were a pleasure to work with. They come back to us with an amazing menu for our tight budget and all our guests loved the food and were raving about the quality! So thank you very much!
Francesca G
Erica F
The guys here were incredible! The level of communication was great and they tailored everything to our needs. The food was delicious and there was SO MUCH! Absolutely great value for money and the guys here and so nice and really really easy to work with. Thank you guys it was incredible! 100% recommend again!
Erica F
Jason Oxley, TVR Engineering Ltd
Dear Ian, Sorry I missed you before you left the Brands yesterday. A very big thank you to you, Steve, Gillian and Michael for the fantastic food and services you have provided throughout our race season. Please also pass on my thanks to your chef. The presentation and the quality was of the highest standards, and all our sponsors have commented throughout the year on how delighted they have been. On behalf of everyone at TVR Motorsport, please again accept my big thanks and we are looking forward to working with you again next year. Kind regards
Jason Oxley, TVR Engineering Ltd
Peter and Julie Mayor
We asked for a simple BBQ and you delivered. First class sausages and burgers and a fabulous chilli and rice. Delivered by wonderful staff and cooked to perfection. Many friends wanted to know how we found you and commented on the amazing food. Thanks for making our party such a success. We'll definitely be using you again.
Peter and Julie Mayor
Diana Allman, Cheadle
Dear Ian, What can I say? You and your team were magnificent! We had a wonderful day on Saturday and everything went perfectly. The food was beautiful; the wines beautifully served and the organisation allowed the whole complicated event to flow seamlessly from courtyard to marquee. Every complication that arose you solved with no fuss. I suddenly thought "Oh who will light the candles?" only to glance around and see them already lit. You anticipated every need. Thank you so much for the great effort you all made to ensure that Liz and Ann had a perfect day and now we have three more children in the family... I'm sure we will be calling on your services again soon! With many thanks.
Diana Allman, Cheadle
Sarah and Tony
To everyone at Regan George Catering Services, A belated 'Thank you' to all. The meal was fantastic and the place looked superb. We really had a great day and you all played a big part. Thanks again
Sarah and Tony
Sylvia L
RGCS catered for a family reunion event with a BBQ in the garden. Setting up the event was very easy with very quick response times on communication. Ian and Lisa who attended the event were lovely and, most importantly, the food was delicious! Great value for money.
Sylvia L
Naomi C
I can't recommend this company enough. From the start the communication was great. My numbers changed with people dropping out (sisters hen party) but this was no problem and we weren't charged for these either. Having someone come in and make our tea for us was the best idea of the weekend. When you go out for a meal you can't speak to everyone and there's not a chance you'd get as much food as what we had for just £12.95ph. The rest of the girls couldn't believe how much food we got and the standard of it for the price. We had two lovely ladies cook for us who made the food brought it into our kitchen, which was beautifully presented then just left us to it. Look no further for caterers, this company is brilliant.
Naomi C
Joseph and Valerie Handley
I was meaning to send you this thank you note for a while now, but time flies and other little jobs creep up on you, however, here we are. I would like to congratulate you and your staff on the thoroughly professional manner in which you approached the new Mr & Mrs Dunn's wedding the Saturday before Christmas. All guests highly commended the way you had organised the reception, tables, layout, quality of food and excellent service at my daughter Emma's wedding at Ashby Town Hall. There are times when you really appreciate the hard work others are doing behind the scenes and we can not thank you enough for the superb and smooth running of this special day for us and thank you on behalf of all our guests. Best regards,
Joseph and Valerie Handley
Katie J
The ladies that catered for us were lovely, professional and prompt. Food was absolutely gorgeous - the whole group had only positive things to say about the night. Thank you for your time and effort on Friday night, I would definitely recommend RGCS for events.
Katie J
Olivia D
Outstanding, the food was fantastic and so was the service! Everyone who attended raves about the food! I wouldn't hesitate to book these guys again! Utter stars!
Olivia D
Sean Potter, Castle Donington
Dear Ian, I would like to thank you very much indeed, not only for your superb standard of the catering provided by your Company, but for the manner which the food was laid out and presented. It really did justice to the setting at Aston, and all of our guests have commented upon the wonderful fare. Your professional and quietly efficient manner as 'M.C.' was so greatly appreciated by Judith & Darren, and both their families. Clearly you have a 'tried and tested' working relationship with Anne Hudson and Jennie, which ensures that everything runs smoothly on these occasions. All of this has contributed in no small measure to what was a very happy day for us all. May your business go from strength to strength, as it clearly deserves to do. Yours sincerely,
Sean Potter, Castle Donington
From small buffets to multi-course meals and catering for big events such as weddings, christenings and public functions, Regan George Catering Services are the perfect choice for anyone looking for caterers in Derby, Nottingham and across the East Midlands.
To find out more about our services and to discuss your own personal catering needs with us, contact us today for a friendly, no-obligation chat.